3D Architectural

Modeling
3D Architectural Modeling
To generate a flawless, alluring image of the real estate object, we deploy photorealistic 3D rendering technology; with its support, all distracting aspects are eliminated and the essence of the project is shown.Additionally, 3D visualization or 3d model architecture makes it possible to portray complicated real estate items, like residential complexes, in their entirety.
In this way, property 3D rendering helps the real estate business tremendously by enabling the seller to show the customer all of the object's important dimensions and properties without requiring them to visit the actual site, and at the same time encouraging the purchase by presenting the object in its best possible light.Such technology has a track record of significantly increasing real estate prices.
Clients working in the property sector need attractive advertisements and brochures to present their products as a 3d architecture models to customers from a favorable perspective and increase sales. The use of architectural 3D rendering is a very appealing technique for this business sector because it presents the real estate objects in their entire dimensionality, with included infrastructure and space visualisation.
Given that these issues are highly significant for potential property purchasers, 3D visualisation can contribute to the process of property's evaluation without on-the-site presence and boost up the purchase decision.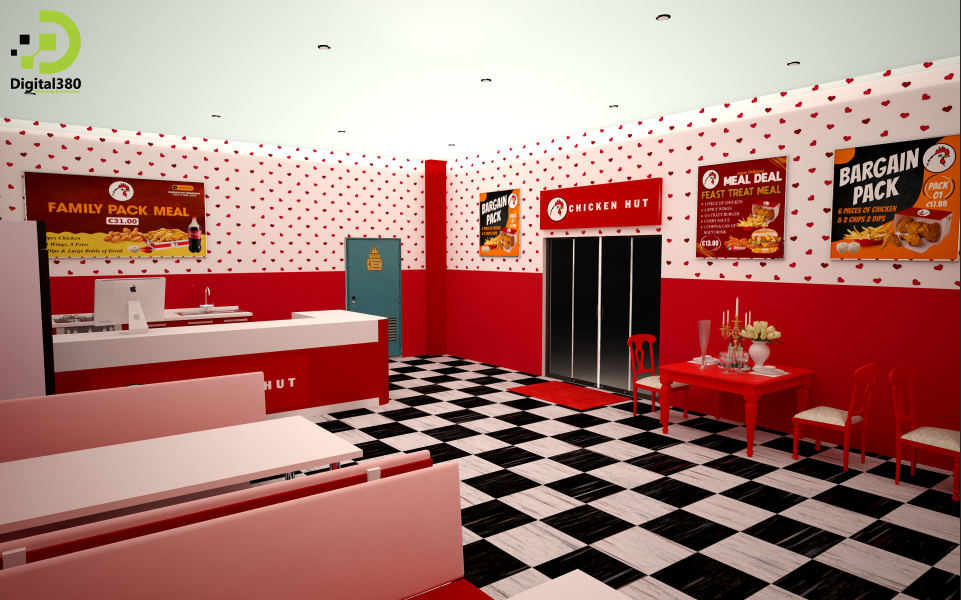 With the help of Digital380 expertise and talent in architectural 3D modeling, you can advance your project with flawless visual presentation. Due to the extensive expertise in the field of architectural rendering, our artists perform tasks in architectural design quickly and in full compliance with the customer's requirements, always delivering impressive quality.
The level of visualisation achieved with 3D modelling and rendering softwares we use is highly informative. It can assist further conceptualization and actual implementation of any project, and can be used to visualise planned infrastructure and utilities of certain property or space. We apply advanced software for such modelling including AutoCAD, ArchiCAD, V-ray or 3Ds Max; they enable precise measurements and realistic architectural visualization for informed decision-making on projects.
We dedicate maximum effort to making your real estate 3D floor plan modelling comprehensive, interactive, and usable at various construction phases.
To accomplish that objective and keep to the highest standard of building 3D floor plan production, our 3D artists conduct meticulous work to transform the usual small house floor plans into sophisticated virtual 3D models.
Even with little input data, we make highly realistic, interactive property 3D floor plans. Our professional experience in floor plan modelling is vast, with successfully accomplished projects in office and residential housing floor plans and a number of other projects you may review in VisEngine portfolio section.